Arsenal striker Eduardo Da Silva suffered a horrific injury in the opening stages of Saturday's Premier League encounter at Birmingham City.
The Croatia international was injured in a tackle with City's Martin Taylor in the second minute of the encounter and was treated on the pitch for eight minutes before being taken to hospital.
A picture how Eduardo caught with the injury..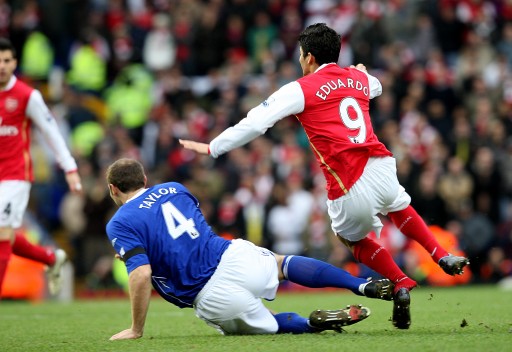 So Did Martin Taylor intend to injured him??
Another blow for Arsenal especially after not getting good result in previous match.It is the end of Eduardo career?? Wait and see the result...